How to start ?
Find out the specificities of application and funding opportunities in each country, and discover the research programmes in our universities
Latest news
Check out the latest news from our team.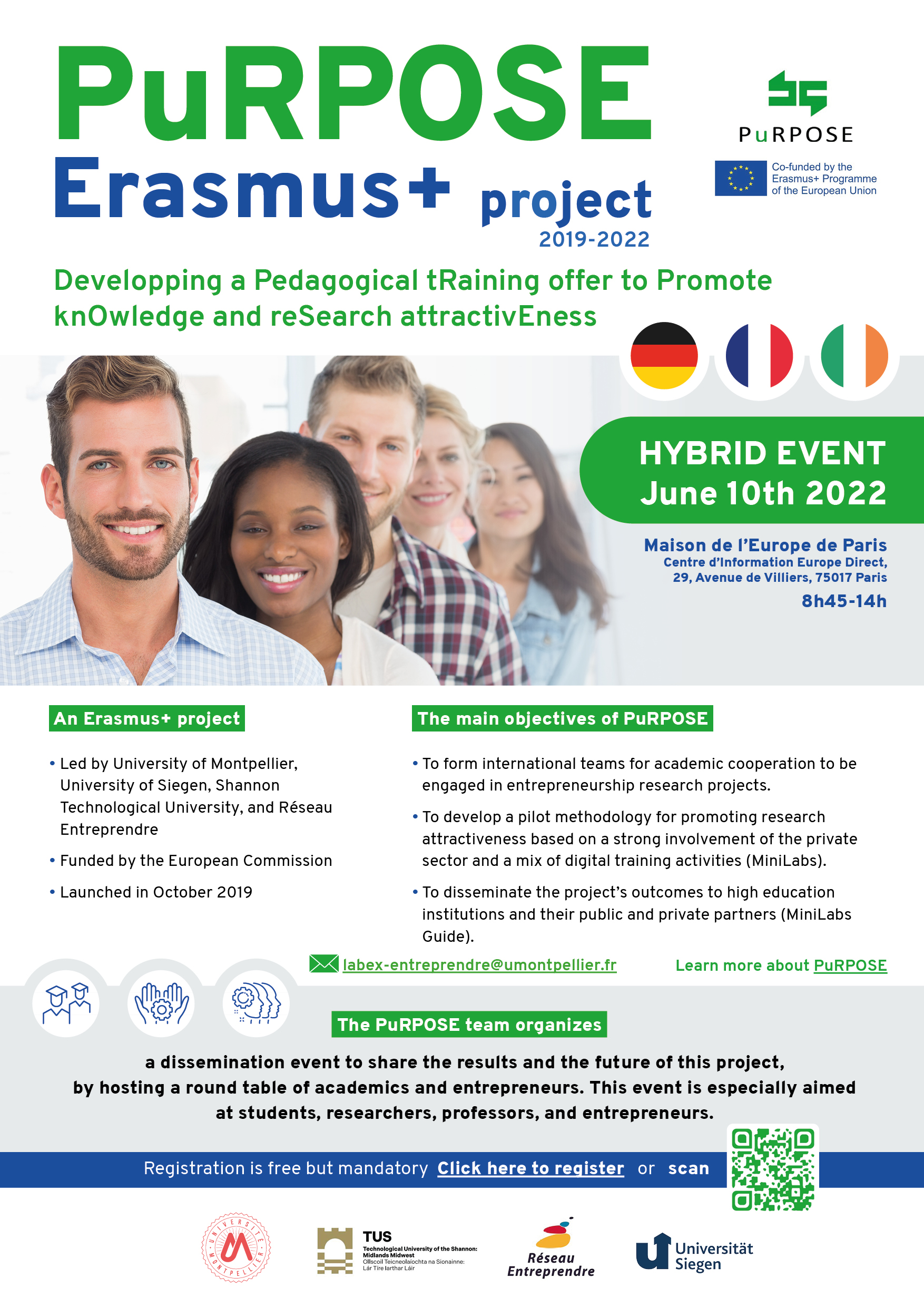 AboutPuRPOSE Event Erasmus+ project 2019-2022 Developping a Pedagogical tRaining offer to Promote knOwledge and reSearch attractivEnessAbout UsPuRPOSE Erasmus+ project PuRPOSE is an Erasmus+ project funded by the European Commission and signed by the University of...